Independence Sale: Celebrate with up to 60% off on hosting and more!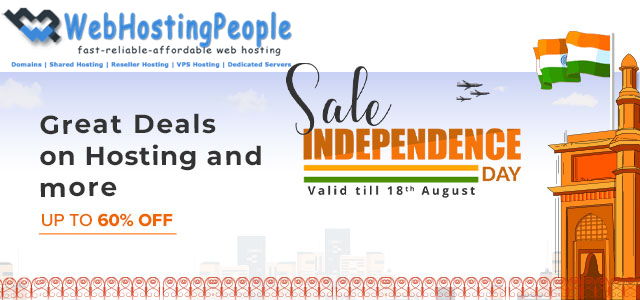 cPanel Price Increase And Alternative Control Panels
On July 2nd, 2019 cPanel announced a massive pricing increase that will apply to all partners. They are claiming that pricing has not changed in 20 years and that a price increase is long overdue. It saddens us how disconnected Oakley Capitol (the new owners of cPanel, Plesk and WHMCS) is from the ever changing landscape of the hosting industry. ...
Important: Changes to Payment Methods
Having trouble reading this mail?View as a Webpage   Launch of Payment Gatway: You can now pay your Invoice all Credit Cards, direct Debit Card and your favourite paytm e-wallet without Net Banking and off cource Net Banking too using our highly anticipated payment option in India by paytm. Please get in ...
Introducing Weebly - Website Builder on WebHostingPeople
Having trouble reading this mail? View as a Webpage   Need assistance? Get in touch with us! Email: sales@webhostingpeople.net Phone: +91 88 00 563434   Connect With Us Note: In case you are receiving our e-mail in your Junk-mail/Spam, mark this e-mail as ...