Secure your Websites with SiteLock
Imagine that you are looking to buy a product online and click on a search result on Google. As soon as you click the URL, you encounter this page: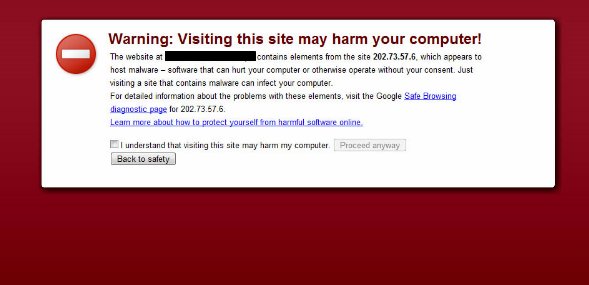 Would you hit "Proceed Anyway", and if you did, would you risk entering critical information such as Credit Card details, passwords etc on a website that throws this error? Even if you weren't looking to make an online purchase, but were just researching about that company, would you trust them with your business, or consider them reputed?
If you think this is a one-off case, the following statistics will prove otherwise:
Over 5,000 small and large online businesses are attacked on a daily basis
Currently over 70% websites on the internet are not secure
Hackers exploit websites to launch an attack 5 times more often than they use email.
Google blacklists over 6,000 websites everyday!
Source: www.businessweek.com
You invests a lot of time and effort to get their websites online and drive traffic to them. If their websites are attacked, they could lose hundreds of potential leads and thousands of dollars worth of marketing spend as the website would be inaccessible. All this due to a single attack!
As a Web Services provider, WebHostingPeople guarantees you robust Server Security through firewalls, DDOS Mitigation Systems at a server and data center level. Here's what YOU can do to help protect your websites from malware, injections, bot attacks and other vulnerabilities.
Introducing SiteLock – A Cost Effective Solution for Online Businesses
---
We are thrilled to announce that we will be integrating SiteLock – a cloud based website protection service, with our platform.
How does SiteLock Work?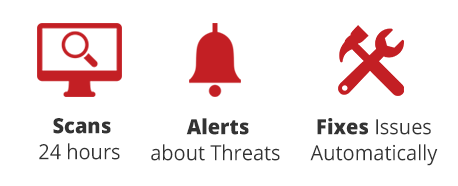 SiteLock is ideal for customers who do not have the technical know-how or resources to protect their websites from common online threats. It is an all-inclusive, cost effective solution that identifies threats and also fixes them automatically.

A powerful solution designed specifically for SMBs

Works in any hosting environment

Prevents your site from getting defaced by working in the background to protect websites from online threats

Adds value to your overall offering with an economical, yet extremely effective product

Gives you an additional revenue stream which also improves you stickability
SiteLock - Features, Plans & Pricing
---

BASIC


PROFESSIONAL
PREMIUM
ENTERPRISE

No of Pages


25
100
500
2,500

Daily Malware Scan


Y
Y
Y
Y

Network Scan


Y
Y
Y
Y

Automatic Malware Removal


N
Y
Y
Y

Daily FTP Scan


N
Y
Y
Y

Web Application Scan


1-time
1-time
Y
Y

SQL-Injection Scan


1-time
1-time
Y
Y

Cross Site Scripting


1-time
1-time
Y
Y

TrueShield Firewall


Y
Y
Y
Y

BlackList Monitoring


Y
Y
Y
Y

TrueSpeed CDN


Y
Y
Y
Y

Introductory
Price


Rs. 1499/yr
Rs. 2499/yr
Rs. 3999/yr
Rs.11999/yr
Please get in touch with your Account Manager if you need any assistance regarding this announcement.
Regards,
M. K. Mathur
CEO, Marketing & Business Development
Note:
In case you are receiving our e-mail in your Junk-mail/Spam, mark this e-mail as Not Junk/Spam or add it to your Safe Sender's list

Unsubscribe Instructions:
You are subscribed to this email announcement because you are a WebHostingPeople Client. If you do not wish to receive any further announcements from us you can unsubscribe using the instructions below:
1. Login into your WebHostingPeople Client Area
2. Click on right side Hello -> Account Details
3. Uncheck the Receive our Monthly Newsletter? option
Monday, November 24, 2014